Best WordPress Plugins For Blogs report, provides details on the best plugins and WordPress alpha, beta, release candidate and stable version.
Last Updated: March 29, 2022
Latest News: Updated the documentation.
The following list of plugins are the plugins I use in all my projects. Some of these plugins are currently used in this blog. Most are free open source plugins found in WordPress repository. A few plugins are commercial plugins I recommend.
First Time Blogging Revision Update Tutorials:
WordPress Plugins Compatibility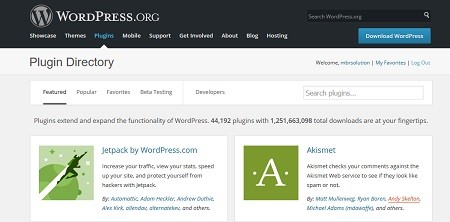 Best WordPress Plugins For Blogs
Some of the plugins below have been tested with the current WordPress version 5.9. I have not done an extensive test with all plugins. In regards to some plugins, the community have reported that they work with the latest version. If I find any issues or the issues are reported in the wordpress.org site, I will also share it here for you to know.
The following URL Release Archives shows you all the versions released by WordPress since the beginning.
I only add the plugins that are well supported, are continually updated, have no security issues and they receive prompt replies by the developers or other WordPress community supporters. If you find a plugin added to the list and it is contrary to the above, it is because the plugin still works well, does what is meant to do and it does not represent a security issue.
WordPress Plugins Legend
WordPress Version Legend:
Current Version:

Navy Blue color, these plugins are compatible with the current stable versions 5.9, 5.8.3 and 5.7.5.


Previous Stable Version:

Purple color, these plugins are compatible with the previous stable version 5.6 and 5.5.


Development Version:

Royal Blue color, these plugins are compatible with Alpha, Beta and RC versions. Current development version 6.0 Alpha.


Red information, is for your own interest and extra information on individual plugins.
Information: Remember not to have too many plugins added to your website. The more plugins you add the more request and processing resources your site requires to use from your server.
Please read the following link Help Support WordPress Plugins And Themes Developers to help support the developers.
Recommended Tool
You might like to use the following tool plugin tests to find out if the plugin you want to install is compatible with the latest WordPress version.
WordPress Plugins List
Note: If you don't know how to install a plugin, please click on the following URL How To Install WordPress Plugins.
Recommended Troubleshooting Steps
Some plugins and themes may not be compatible with the current version of WordPress. It is recommended that you create a backup before you upgrade any plugins or theme. I always recommend to have a development testing platform in place. For example: If you are using Windows you can set up Xampp locally. This helps you test your plugins and themes. Also, using a development testing platform will reduce the possibility of running into major issues in your live site.

The following steps can help you troubleshoot many issues that you might run into.
Install the following plugin Better Plugin Compatibility Control. This plugin will let you know if your plugins are compatible with the latest WordPress version.
Install the following plugin Health Check plugin and find out what is going on in the background of your site.
Click on the following link enabling WP_DEBUG to learn how to enable wp debug option.
==================================
This list will change from time to time and it will grow with more plugins added. Please keep coming back to review the changes and additions.
If you have a questions please let me know
Enjoy.