WordPress Simple PayPal Shopping Cart Discount Coupon will show you how to create a discount coupon code and add the discount to your product.
Last Updated: March 25, 2019
Latest News: I updated the document.
There are always special occasions and days during the year that you might want to have a sale. You might want to offer discounts for out of date products, might want to offer a discount for long term customers. There are many reasons why discount coupons are important to use in an online store. Simple shopping cart simplifies the process of creating discount coupons for your buyers. This can improve and help sell your products and increase your revenue. 
These instructions will help and show you how to create discount coupons for your online store.
WordPress Simple PayPal Shopping Cart Discount Coupon
Step 1 ) Go to Simple Cart -> Coupons tab to set up the following options. See image below.
Simple Cart Coupons
Enable Discount Coupon Feature
Click on Update button to save your settings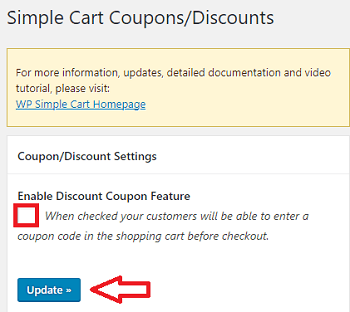 Step 2 ) Under Add Coupon/Discount create a coupon discount code. For this example I have created a discount Coupon Code package, with a Discount Rate of 5%. No Expiry Date added. Make sure you click on Save Coupon button when you finish setting it up.
Coupons codes are now case-insensitive.
Discount Coupon Example
Step 3 ) Create your product post or page. In this example I created a Mobile Phone post with a Price tag of $129.95. I use the following shortcode.
[ wp_cart_button name="Mobile Phone" price="129.95″]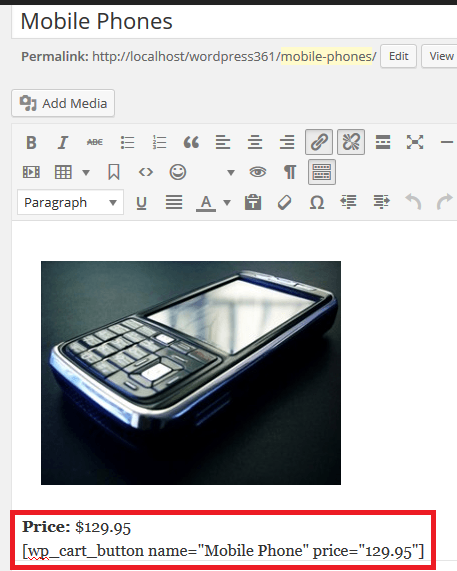 Step 4 ) The following image shows you the product page from the front end of the website. No discount has being added yet. Click on Add to Cart button.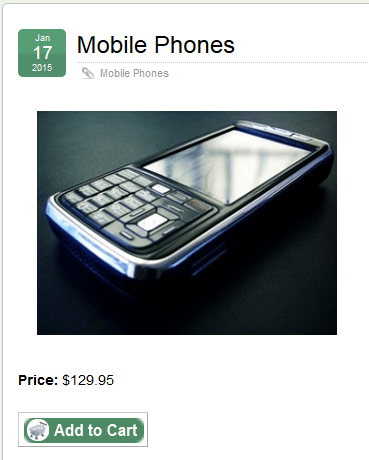 Step 5 ) The following image shows the shopping cart page with the Enter Coupon Code box.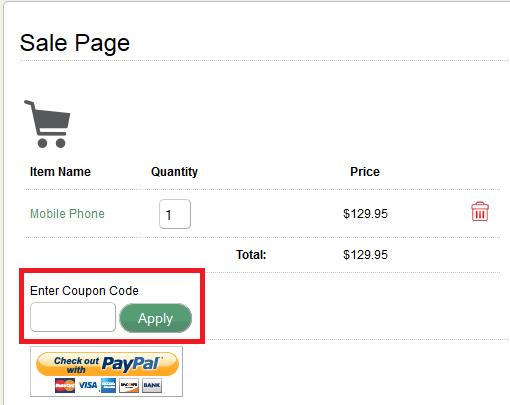 Step 6 ) The following image shows you the discount code added package. Click on the Apply button to add the discount to the product cost.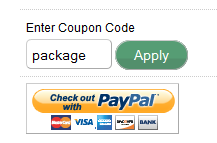 Step 7 ) The following image allows you the discount added and the new paying price.
Total discount $6.50
New Price = $123.45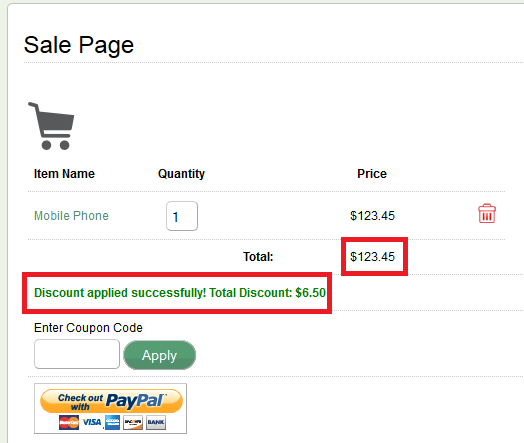 Note: It saves the discount code that is used in a transaction in the order interface. So if you edit an order from the cart orders menu, you will be able to see what coupon or discount code was used for that transaction.
That is how simple it is to create a discount coupon code for your products.
I will be updating this post from time to time. So keep coming back for more.
Enjoy.
WordPress Simple PayPal Shopping Cart List