How To Operate An Android Smartphone
How To Operate An Android Smartphone page shares a list of tutorials which cover areas like settings, security, backup and more.
Last Updated: July 1, 2022
Latest News: Updated the documentation.
Android is a very powerful operating system for mobile devices. More and more people around the world are buying mobile devices like smartphones and tablets running Android.
The following list of tutorials are based on the following BenQ Agora 4G Pro running Android 5.1.1. The information provided in these tutorials can still serve as knowledge even though each smartphone and tablet models running Android OS have their own settings setup differently.
Android Version: Android has release Android 12L March 7, 2022. Click on the following link Android Version History to learn more.
Important: One of the most important steps you need to take with your Android Smartphone is regular backups.
How To Operate An Android Smartphone
Android 5.1.1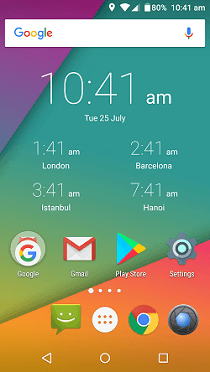 Android Tutorials List:
The list above will slowly grow. So come back to check for the latest additions.
Recommended Link:
MyPhoneExplorer = Great app to backup your smartphone Android OS data and more.
If you have any suggestions or questions please send me an e-mail through my contact form.
Enjoy.