KompoZer Tutorials Web Authoring System talks about the greatness of this simple and powerful Web Tool or System.
Last Updated: March 23, 2022
Latest News: Updated the documentation.
I will be sharing with you tutorials, information, troubleshooting techniques and more. Even though KompoZer has not been updated for a few years and many are using CMS systems like WordPress, Joomla and other CMS, KompoZer is still a great tool for learning CSS, HTML and developing other simple web skills. You can create simple webpages using KompoZer and then copy and paste the code into WordPress, Joomla and other CMS systems.
Below you will find a list of tutorials I have been working on to help you manage and control KompoZer.
KompoZer Tutorials
The first action we need to take is, to learn and have an understanding about KompoZer. One of the best ways to learn about any new software is by using the software. While we learn to develop our website, we will learn to use some of the tools in KompoZer.
At the end of this tutorial, you will see a layout similar to this one if you use my settings. Of course you might have opted to add your own settings. This website was designed fully with KompoZer and pspad. Both software, together form a powerful package  and they compliment each other.
Pspad is a great all round editor for windows, it supports HTML, css, xml and php for web developing. KompoZer still has a few bugs that can be a bit challenging for users with limited or no web developing knowledge. Pspad will help you on your way and works well with KompoZer.
The combined software is what I use to develop this tutorial originally when I had published in pure HTML format.  Also bare in mind that KompoZer has not been updated for a while but it is still a great tool to learn for beginners.
Note: The following changelog link Changelog is a list of the changes made so far.
What You Need:
Note:

 Good news, SeaMonkey Composer works like KompoZer. If the KompoZer download links above are removed in the future, you can use SeaMoneky Composer.
This image belongs to SeaMonkey composer.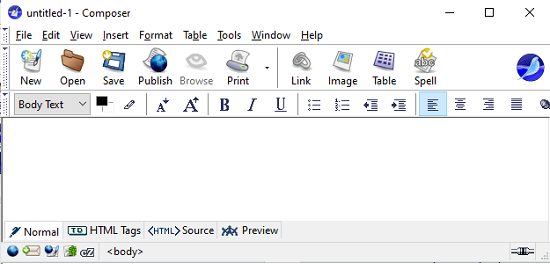 This image belongs to Kompozer.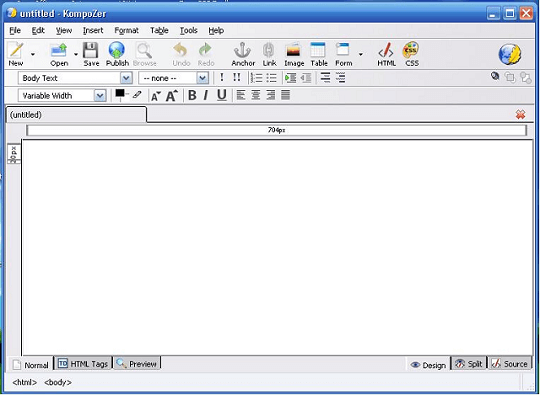 KompoZer Tutorials:
I hope the KompoZer Tutorials list above helps you on your path to learning CSS, HTML and web design.
Enjoy.