Help Support WordPress Plugins Themes Developers post is about supporting the good WordPress developers. There are many ways we can help and promote the developers as they do a great job by sharing their time while updating their plugins.
Last Updated: March 4, 2018
Latest News: I have updated a broken link.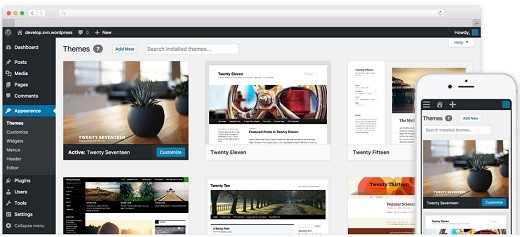 Click on the following URL wordpress.org to learn more about WordPress.
Help Support WordPress Plugins And Themes Developers
In the beginning when I started using WordPress I would fall into a bad habit. I would just log into my WordPress site/s and update the plugins and Themes. This made me very happy because I knew that any known bugs, security vulnerabilities and other issues would be addressed and fixed by the developers and for free.
But then I started thinking. What about the time the developers spend testing, troubleshooting and updating the plugins and themes?
I wanted to pay back in any way I could. So I started to report back to the developers about issues, performance, added my reviews, started to write tutorials and started helping out in the support forum and with Spanish translations. Today I am making most of my living from WordPress. Isn't that great!
What I would like to do is encourage you to do the same as me. If you run a WordPress site and install plugins or themes from wordpress.org.
Support Developers Check List:
Donate an amount once or $1 or $2 every month.
Provide a review in WordPress.
Provided a compatibility report.
Report any issues in the forum.
Help out in the forum.
Publish tutorials in your site.
Publish your own reviews in your site about plugins and or themes.
Help with the translation in your language other than English.
The following is a list of plugins and themes I support in one of the following areas, tutorials, reviews, forum support, translation and more.
WordPress Plugins And Theme I Support
I hope you find this post encouraging. I will be updating this post from time to time so keep coming back for the latest news.
If you have any questions or suggestions please let me know.
Enjoy.