BackWPup WordPress Backup Plugin tutorial teaches you how to manage this powerful backup plugin and much more.
Last Updated: November 23, 2022
Latest News: Updated the changelog.
Everyone knows that to feel safe nowadays you need to have a backup plan. BackWPup plugin will help you backup your website or blog and keep a safe copy locally or on a server.
If you don't have a backup plan you run the risk of loosing all your data and years of hard work. Think about it, what if you were hacked? How would you retrieve your data? What if your website became corrupted? These are just some example of what can go wrong.
Make sure you backup your website regularly even if you just updated one post or page, make a backup. That is what I do and it makes me happy.
Note: This tutorial is based on version BackWPup 3.1.4. Please note that I will be updating, adding new images and information if there are any changes when new versions are released.

BackWPup 4.0.0 Changelog
Added: Support for additional S3 storage classes
Added: Support for Glacier Instant Retrieval
Added: Created backwpup_ftp_use_passive_address filter for when FTP is behind NAT
Added: Support for object lock in S3 by adding Content-MD5 header
Added (pro): Include unique IV when encrypting archives
Added (pro): Default character set fetched from alternative database credentials
Changed: Upgraded minimum version to PHP 7.2
Changed (pro): Upgraded Google Drive SDK to V3
Fixed: Better support for PHP 8
Fixed: PHP warning when backing up to S3 destination
and more.
What you need:
BackWPup Backup Plugin Tutorials:
Backup Plugin
BackWPup WordPress Backup Plugin Steps
The following image is what you will see when you first install the plugin.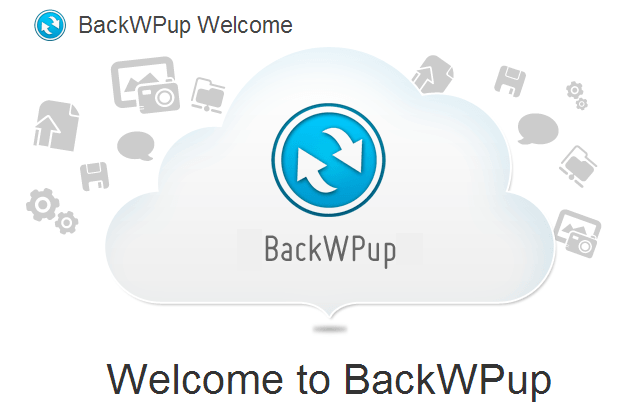 Step 1 ) The following image displays the menu structure for BackWPup plugin. The following menu allows you to set up and configure the following.
Dashboard
Jobs
Add new job
Logs
Backups
Settings
About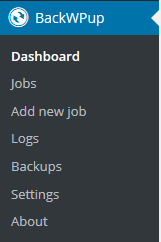 Step 2 ) Click on BackWPup -> Dashboard tab to view the following options. This should be your first option to view and read. You also have some videos tutorials to help you learn more about how to manage and operate this plugin.
Planning backups
Restoring backups
Ready to set up a backup job?
BackWPup News
You will find a few video tutorials to learn more
The following are steps you should take before you begin to create any backup.
First Steps:
Check the installation
Create a Job
Run the created job
Check the job log
One Click Backup:
Click on Download database backup button
That is all you need to keep a safe copy of your WordPress website or blog.
Click on the following URL Settings to continue with the setup.
I will be updating this post from time to time. So keep coming back for more. If you have any questions please send me an e-mail or leave a comment.
Enjoy.