Suffusion Theme Tutorials
Suffusion Theme Tutorials post provides a list of tutorials I have created for everyone to read and learn from. This list will grow in time.
Last Updated: February 3, 2020
Latest News: Updated the documentation.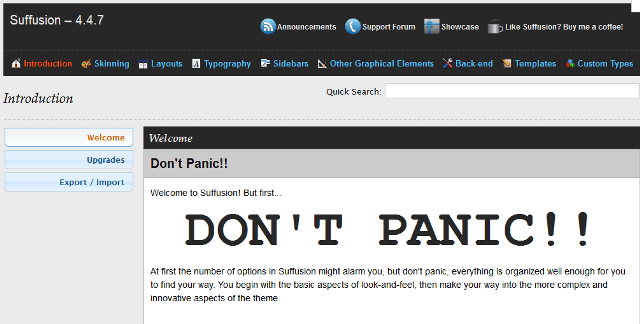 Note: Suffusion is no longer available in WordPress repository. You can read more about it from the following URL did not meet the requirements. Because of this Sayontan decided to release the raw code for version 4.4.9 and a small updated version 4.5.0. To learn more please check the following URL Legacy Suffusion Version Availability.
Suffusion Theme Tutorials
The good news is Suffusion is currently been supported by the following developers. I have added their names and a link to their website. This is so you know who they are and perhaps you might like to drop them a line.
Suffusion And Support Staff
Since version 4.4.8 all inbuilt shortcodes have been removed. If you are going to use or are currently using Suffusion inbuilt shortcodes, you need to install the following plugin Suffusion Shortcodes Plugin.
I am using Suffusion with the latest version of WordPress 5.3.2 and it works.
======================================
Remember come back for more great tutorial's.
Enjoy.