How To Install And Setup WordPress post shows you how to set up WordPress, manage posts, insert images, install a theme, install plugins and much more.
Last Updated: May 16, 2023
Latest News: Edited a broken link.

The following image shows you what WordPress 6.2 looks like.  There are many new options and improvements in the layout, customizer and Gutenberg. Click on the following link WordPress 6.2 Dolphy to learn more.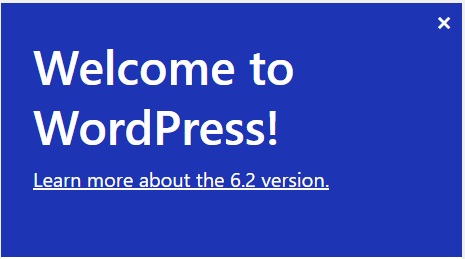 How To Install And Setup WordPress
Install WordPress
Plugin And Theme Setup
Posts Settings
Users Accounts
Editors
Admin Menu
Admin Settings
Admin Tools
Permalinks Settings
Discussion Settings
Registration
Translation
Remember this list will grow. So keep coming back for more. If you have a request about WordPress, let me know and I will see what I can do to add it here.
Enjoy.