How To Allow Registration In Your WordPress Site shows you how to set up front end registration in your site and much more.
Last Updated: February 22, 2018
Latest News: I have added two more steps to the tutorial
The following instructions shows you how to allow front end registration in your site. WordPress is very easy to set up for front end registration. There are only a few features you need to enable in the admin panel to allow this.
Allowing front end registration also means you will need to control who registers in your site. There are too many spam registrations happenings nowadays. You also need to be vigilant and have some kind of security in place to control your site registrations.
How To Allow Registration In Your WordPress Site
Step 1 ) Go to Settings -> General and enable the following options.
Site Registration Options
Membership = Enable the following option Anyone can register.
New User Default Role = Select the default role for your user registration.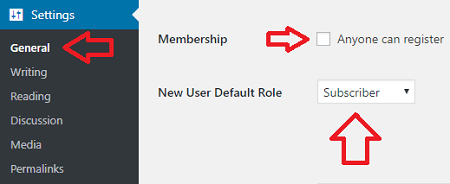 Step 2 ) The following image shows you the front end registration in WordPress. The new user must fill out the following fields to register.
New User Registration Fields
Username (required)
Email (required)
The new user needs to click on Register button to complete the registration. A confirmation e-mail will be sent to the registered person.
Note: If the user is already registered then they can carry out one of the following options.
User Already Registered Options
Click on Log in Link.
Click on Lost Your password? link.
Go back to the site by clicking in the sites URL.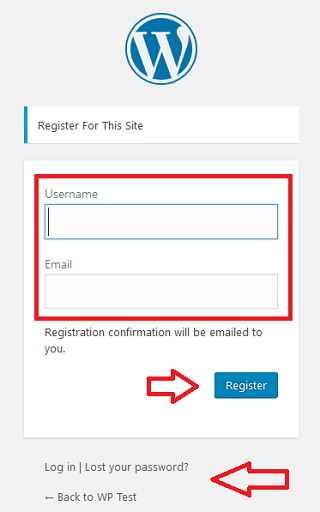 Step 3 ) The following image shows you the e-mail sent to the new user who registered to the site. To complete the registration the user needs to set the password. They click on the encrypted link as illustrated in the image below. This link takes them back to the site.

Step 4 ) The following image shows you the sites form to set up the new password. Once the password is entered they click on Reset Password button.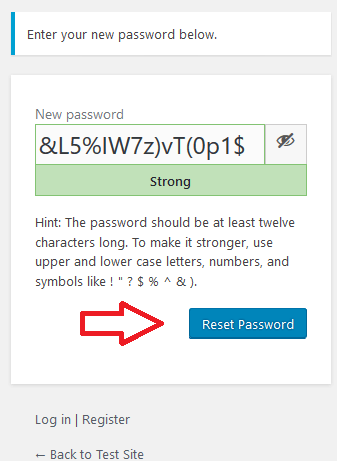 Step 5 ) Once your new users have registered you want to check to make sure they have entered the correct information. Click on the following URL How To Add New Users To Your WordPress Site Manually to learn more.
What if you want to control the new registration? Another words you want to see if the new registration is not spam and it is a legitimate user wanting to register in your site. The following URL All In One WP Security And Firewall User Registration can help you manage your new registration manually.
Step 5-a ) You might only allow administrators to register to your site via WordPress and members to register via a membership plugin. If that is your case then I recommend the following membership plugin WordPress Simple Membership to manage your site membership registration.
I hope the instructions above helps you set up your site registration process correctly.
If you have any questions please let me know. I will be updating this tutorial from time to time.
Enjoy.
WordPress Setup Tutorial List: