WP ClassiPress Theme Selling Classified Ads talks about a very powerful ads selling theme. You will also find a list of tutorials to help you get started.
Last Updated: September 28, 2020
Latest News: Updated the documentation.
ClassiPress theme is a very powerful ads theme for WordPress. It has many features that can help you get started with online selling of classified ads.
This page has a list of tutorials and information about ClassiPress theme. These tutorials will help you get started, manage and customize the theme for your site. They are written for beginners and advance users.
Note: The information and list of tutorials in this page will slowly grow.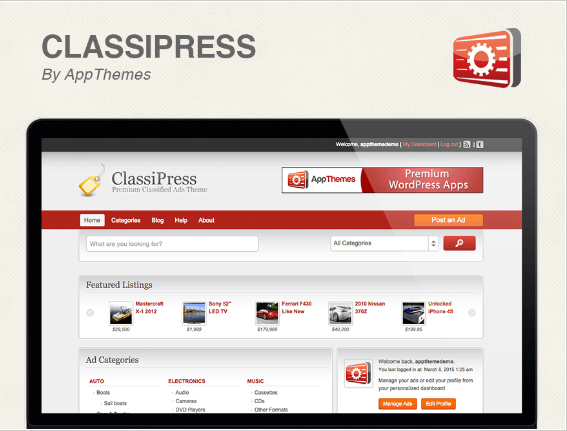 WordPress ClassiPress Theme Online Selling Classified Ads
ClassiPress theme changelog Version 4.2.2 (This version was released in August 18, 2020). To learn more about classipress version history click on the following URL classipress version history.
Fixes:
Fixed WordPress 5.5 incompatibility issues.
Slider has a huge bottom margin when use Firefox browser.
Use thumbnail as a handle for sorting images. Fixes issue with Ad submission form image buttons on mobile.
Improved grammar in "Home Latest Listings" widget settings.
Display Author and Date on the Home Page listings in the list view.
Dropdown custom field values with apostrophes shown not selected in admin.
Note: Version 4.x is a mayor update. So please make sure you check the following URL classipress-4-x-documentation-index. There is also a link showing you how to upgrade from version 3.x.
==================================
What You Need
ClassiPress AppThemes (

Note:

This is an affiliated link = I get a small commission if you make a purchase.)
ClassiPress Theme Tutorials:
If you have any questions please send me an email via my contact form.
Enjoy.