Last Updated: November 29, 2015
Gimp Image Editor Tools View tutorial will cover the View menu tools. There are many options to select and configure when viewing images, layers and more.
Lastest News: I have added another link to the menu.
Gimp has so many different options for you to choose and set up the View. I will be showing you all the different ways for you to view images etc. I will be adding more information soon to help you understand.
Gimp Image Editor Tutorials:

View
Gimp Image Editor Tools View Steps
Step 1 ) Click on View to work with the following tools:
New View
Dot for Dot
Zoom
Shrink Wrap
Full Screen
Navigation Window
Display Filters
Show Selection
Show Layer Boundary
Show Guides
Show Grid
Show Sample Points
Snap to Guides
Snap to Grid
Snap to Canvas
Snap to Active Path
Padding Color
Show Menubar
Show Rulers
Show Scrollbars
Show Statusbar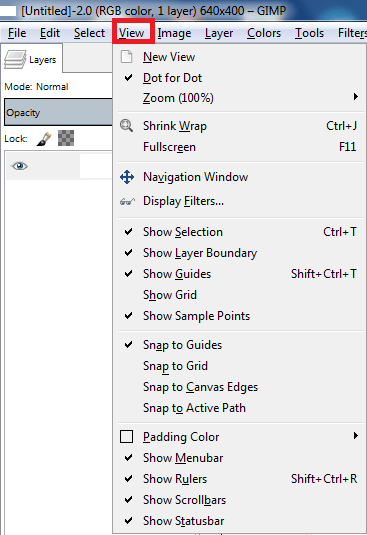 Step 2 ) Click on View -> Zoom (100%) to select the many different zooming in and zooming out options.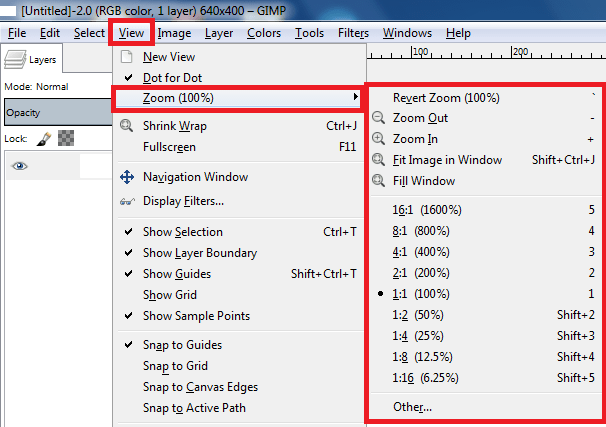 Step 3 ) Click on View -> Padding Color to select the following options:
From Theme
Light Check Color
Dark Check Color
Select Custom Color
As in Preferences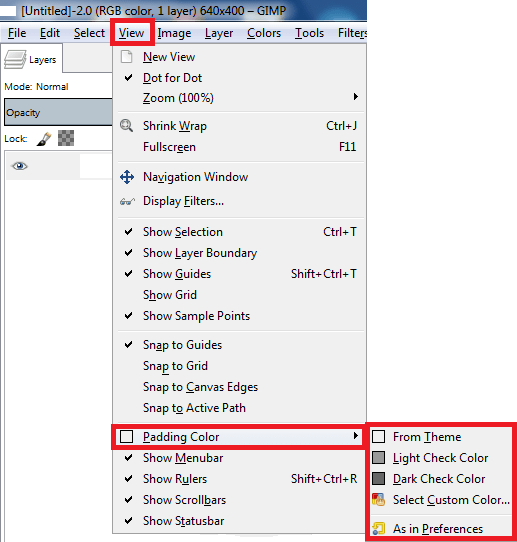 Click on the following link Image to learn more about the menu.
I will update this tutorial from time to time. So keep coming back for the latest. If you have any questions please let me know.
Enjoy
Check out More Gimp Tutorials.