WordPress Simple Membership Plugin Make Site Semi Private shows you how to add a new member manually to your website with NO Registration available.
Last Updated: July 28, 2017
What if you wanted to make your site semi private. Another words you want to register members manually so they can log into your private post or pages. At the same time you don't want to allow visitors to sign up, register and only allow the public to view some pages or posts in your website.
What You Need:
WordPress Simple Membership Plugin Make Site Semi Private
Step 1 ) Make sure that no login links are displayed anywhere in your website. For example you don't want to display the Join Us, Register links in your menus or sidebars.
Step 2 ) First you need to install the Custom Message Add-on if you don't already have it installed. Once it is install then add something like the following. The following custom message will only allow people to login and not register like the default message displayed by the plugin when it is installed for the first time.
Note: You can customize the custom message to suit your needs.
You need to login to view this content. Please
<a class="swpm-login-link" href="http://yoursite.com/membership-login/">Login</a>
To learn more about Custom Message Add-on read the following URL WordPress Simple Membership Custom Message Add-on.
The following image displays only the login link. It does not display the Join Us link.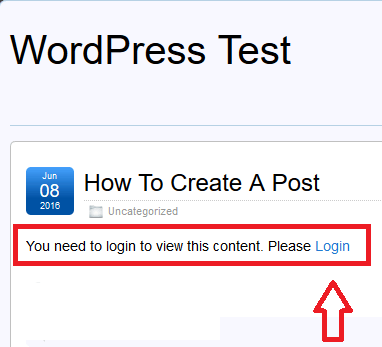 Step 3 ) You need to also remove the Join Us link found in the login page or widget. You can even remove the Forgot Password? link as well.
Please click on the following URL miscellaneous-css-tweaks-simple-membership-plugin to learn more.
Step 4 ) The following image does not display Forgot Passwords? and Join Us links any more after adding the CSS tweaks from the URL above.
Note: You can remove both links or only the Join Us link. It is up to you what you want to show.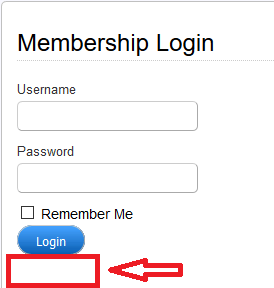 Step 5 ) After setting the above no one will be able to register and only your members will be able to login to view any post or page you have protected from the public. All members will be added manually and notified via e-mail.
I hope my information above helps you. More instructions coming soon.
Click on the following URL Data Exporter Addon to learn more.
If you have any questions please let me know. I will be updating this tutorial from time to time.
Enjoy.
Simple Membership Plugin Tutorial List: