WPtouch Plugin Tutorial Advanced will show you how to configure your theme, blog, pages, login form, sharing and more.
Last Updated: September 21, 2016
Lastest News: I have updated the images.
WPtouch Plugin Tutorials:
WPtouch Plugin Tutorial Advanced
WPtouch Plugin Tutorial Advanced Steps
Step 1 ) Click on WPtouch -> Themes & Extensions to access the themes and extensions available. The free version comes with 1 theme and no extensions. If you want to use the other themes and the extensions available you will have to purchase the commercial version. See images below.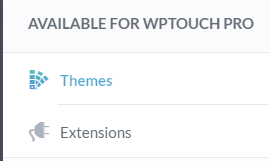 The following is a list of Pro Themes you can choose from.
Pro Themes Set 4

Bauhaus Pro
CMS
Classic Redux
Mobilestore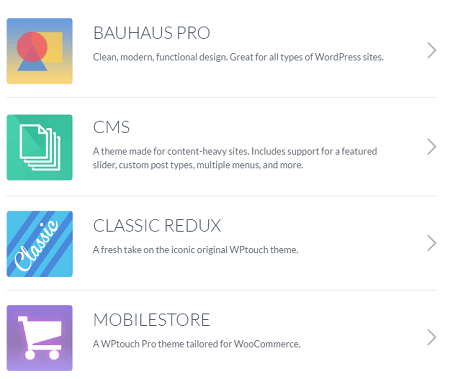 Pro Themes Set 3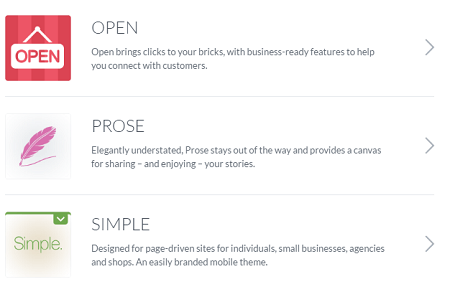 The following is a list of Pro Extensions you can use.
Advanced Type
Amp For Wptouch
Basics Ads
Infinity Cache
jQuery Enhanced
Make Child Theme
Mobile Content
Multi-Ads
Related Posts
Responsive Images
Webb-App Mode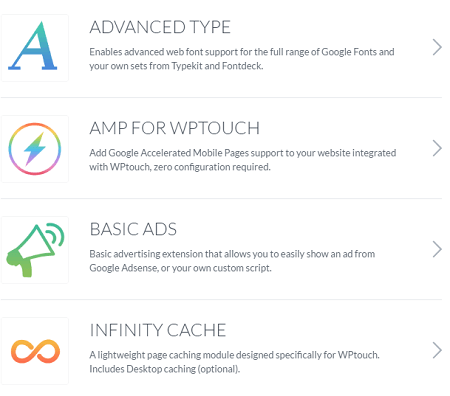 If you like the free plugin you should check their commercial plugin at WPtouch Pro with the extra themes and extensions.
If you have any questions please let me know.
Enjoy.