Last Updated: January 03, 2016
I have been following Paint Net Image Editor which is becoming a very powerful image editor just like Gimp and Photoshop but free like Gimp. The difference between Paint.Net and Gimp is the learning curve. Paint.Net is very simple and easy to learn software. It has many similarities to Ms Paint found in windows environment. If you use Ms Paint then you will love Paint.net because it was a project that was developed with the intention to replace Ms paint.
Latest news: I have updated the changelog. 
Latest version Paint.NET 4.0.7 and 4.0.8 (Released on December 30,  2015)
Changed: .NET Framework 4.6 is now required, and will be installed if necessary
New: Swedish translation
Fixed: Title bar now uses the Windows 10 accent color
Fixed: Floating windows were not remembering their locations on some non-English systems
Improved: Performance of "committing" (finishing) is now up to 10x faster, which greatly improves responsivness for quick drawing operations
Improved Shapes tool quality when drawn without antialiasing, with line styles, and at 1 pixel brush width
Improved Shapes tool rendering performance on CPUs with many cores (8+)
Improved: Installing a "complex" custom Shape no longer causes very long hangs at app startup
Improved: Image->Resize is now much faster
Fixed: Image->Resize would sometimes cause the main window to flicker or lose focus
Fixed: Image->Resize would sometimes do nothing instead of resizing the image to a very large size
Fixed: Labels on the vertical ruler were misleading because they were on the wrong side of the tick mark
Improved the ruler's performance
Fixed: Edit->Copy now works if the data copied to the clipboard is larger than 2GB
Fixed: Page Up, Page Down, Home, and End keys now work in the main canvas area
Fixed:

Paint.NET

will no longer incorrectly block Windows from restarting
Fixed: Rotate/Zoom no longer crashes on very large images
Improved: Reduced CPU/GPU and battery use when the app is not in the foreground
Improved: Reduced CPU and battery use of the UI for the Move and Shapes tools
Added: Custom Shapes XAML now supports cardinal splines via PolyCurveSegment (a new PathSegment type)
Improved: Various performance improvements
Fixed: Several rare or uncommon crashes
Fixed: The Line/Curve tool was crashing when drawing vertical lines of particular lengths.
Paint Net Image Editor Tutorials:

Paint Net Image Editor
Paint Net Image Editor
Below are two images displaying the differences between the two of them.
Paint.net 4.0.3 = It has not changed much in version 4.0.8
Windows 10 Paint
This image belongs to Paint Net 4.0.3
This image belongs to Windows 10 MS Paint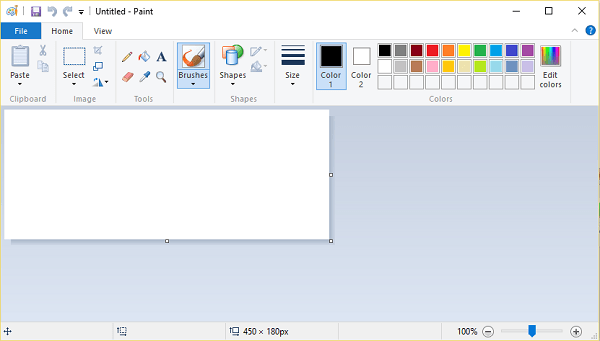 A team of developers decided to keep on with the project and release it to the market for free.
I know that many of you out there are always looking for something easy, simple to use and not too heavy in resources for example it does not use too much RAM or disk space. This is the one to use, so what are you waiting for to try this great software click Paint.Net to download a copy to your computer or laptop.
Click on the following URL Paint Net Image Editor Top Menu Tools to learn more about Paint Net.
This tutorial will be updated from time to time. If you have any questions please let me know.
Enjoy
Return Back To: