I have been following Paint Net Image Editor which is becoming a very powerful image editor just like Gimp and Photoshop but free like Gimp.
Last Updated: November 7, 2019
Latest news: Updated the changelog.
The difference between Paint.Net and Gimp is the learning curve. Paint.Net is very simple and easy to learn software. It is very similar to Windows Ms Paint. If you use Ms Paint then you will love Paint.net because it was a project developed with the intention to replace Ms paint. It never replaced MS Paint but the developers decided to release it for free to the online community.
Latest version Paint.NET 4.2.5 (Released on October 1,  2019)
New: WebP images are now supported due to bundling @null54's excellent WebPFileType plugin (v1.3.0.0)
Fixed: Pasting images from Firefox's "Take a Screenshot" feature was resulting in swapped red and blue channels due to mishandling of DIB_V5 clipboard data using the BI_RGB value for bV5Compression (thanks @null54 for the fix!)
Fixed crash at startup (for both app and installer) on Windows "N" editions due to missing mfplat.dll (Media Foundation Platform)
Updated bundled DDSFileTypePlus plugin to v1.9.7.0
Paint Net Image Editor Tutorials:

Paint Net Image Editor
Paint Net Image Editor
The following two images illustrates the differences between the two of them.
Paint.net 4.0.3 = It has not changed much in version 4.2.5
Windows 10 Paint
This image belongs to Paint Net 4.0.3
This image belongs to Windows 10 MS Paint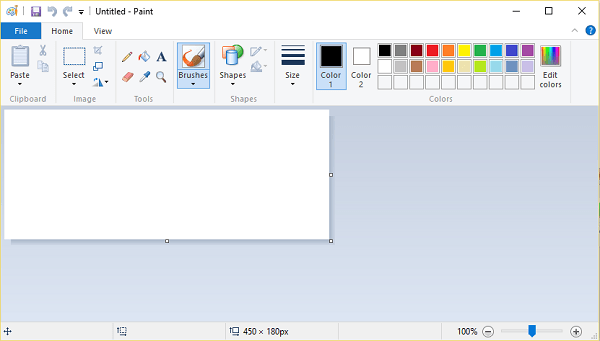 A team of developers decided to keep on with the project and release it to the market for free.
I know that many of you out there are always looking for something easy, simple to use and not too heavy in resources for example it does not use too much RAM or disk space. This is the one to use, so what are you waiting for to try this great software click Paint.Net to download a copy to your computer or laptop.
Click on the following URL Paint Net Image Editor Top Menu Tools to learn more about Paint Net.
This tutorial will be updated from time to time. If you have any questions please let me know.
Enjoy
Return Back To: