I have been following Paint Net Image Editor which is becoming a very powerful image editor just like Gimp and Photoshop but free like Gimp.
Last Updated: November 25, 2019
Latest news: Updated the changelog.
The difference between Paint.Net and Gimp is the learning curve. Paint.Net is very simple and easy to learn software. It is very similar to Windows Ms Paint. If you use Ms Paint then you will love Paint.net because it was a project developed with the intention to replace Ms paint. It never replaced MS Paint but the developers decided to release it for free to the online community.
Latest version Paint.NET 4.2.6 (Released on November 21,  2019)
Improved the input handling systems to use WM_POINTER, which enables glitch-free drawing when using a pen or stylus (e.g. Surface Pen, Wacom/Ugee tablet) (see here: https://forums.getpaint.net/topic/113173-the-first-5mm-of-a-freehand-line-are-straight-when-using-a-tablet/ ). This will also be the basis for adding pressure sensitivity in a future release (v4.3).
Added a "Native pointer input" setting if a "pointer" device is available (pen, tablet, touch screen). Disabling this will cause any pointer device to be emulated as a mouse, which may be more compatible but at the cost of smoothness. Pointer devices are listed in Settings -> Diagnostics.
Removed the "Fluid mouse input" setting because the use of GetMouseMovePointsEx() has been removed (it's a very buggy and broken API). This finally fixes a number of weird issues related to erratic or "scribbly" drawing.
Improved performance of Move Selected Pixels, Shapes, and Gradient tools when releasing the mouse button at the end of drag-and-drop gesture. Previously, anything rendered between the last mouse "move" and "up" events was re-rendered, resulting in the appearance of a delay/lag.
and much more.
What You Need:
Paint Net Image Editor Tutorials:

Paint Net Image Editor
Paint Net Image Editor
The following two images illustrates the differences between the two of them.
Paint.net 4.0.3 = It has not changed much in version 4.2.5
Windows 10 Paint
This image belongs to Paint Net 4.0.3
This image belongs to Windows 10 MS Paint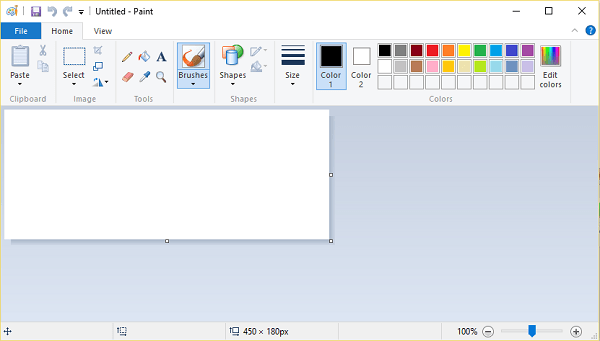 A team of developers decided to keep on with the project and release it to the market for free.
I know that many of you out there are always looking for something easy, simple to use and not too heavy in resources. For example: Does not use too much memory "RAM".
Click on the following URL Paint Net Image Editor Top Menu Tools to learn more about Paint Net.
This tutorial will be updated from time to time. If you have any questions please let me know.
Enjoy
Return Back To: