Advanced SystemCare For Windows OS is all you need to keep your Windows Operating System secure, functioning, optimize and more at all times.
Last Updated: September 10, 2023
Latest News: Updated the documentation.
I have been testing this little gem for quite some time. This all in one tool set keeps getting better. There are many tools you can use to keep your operating system clean and in great working order. You can also maintain your drivers up to date and much more. There is an option that I really like. The ability to save advanced systemcare as a portable version for you to carry anywhere in your memory stick / flash drive and help your family and friends.
What you need:
Advanced SystemCare Windows Tutorials:
Advanced Systemcare Windows
Advanced SystemCare For Windows OS
Step 1 ) Once you have downloaded and installed the program in your windows environment click and open advanced systemcare and see for yourself all the different tools you can use to manage your Windows 10 / 11. See image below.
Note: The image below shows you what has been added or changed in version 16.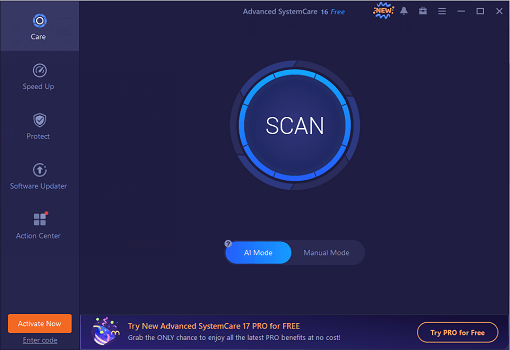 Step 2 ) You will see the following options as illustrated in the image below.
1 – Care – which allows you to select what you want to check and then you simply click on the button Scan.
2 – Speed Up – illustrates the different settings you can enable to speed up your system from startup and during your session and more.
3 – Protect – which contains a large selection of powerful tools for you to manage the protection of your windows environment like browsers, system protection, privacy protection and more.
4 – Software Updater – an option for your to check to make sure some of your apps and programs are up to date.
5 – Action Center – list some more tools you can download to further improve your operating system and working environment.

Step 3 ) The following image illustrates the Toolbox menu. This is located in the top right hand corner of advanced systemcare window. This contains a list of tools you can install to help you further maintain your system.
Note: To learn more about the Toolbox menu, click the following link advanced systemcare windows toolbox.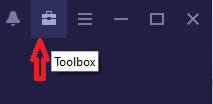 ==================================
Click on the following link advanced-systemcare-windows-performance-monitor to continue.
If you have any questions please let me know.
Enjoy.
Return Back To: