Windows 10 Defender Security Settings shows you how to set up and configure Windows Defender security settings for your computer plus more.
Last Updated: February 13, 2018
Latest News: I have added another tutorial to the menu.
Windows 10 Defender has come a long way since it was released in Windows 7. If you enable and configure Defender correctly your system will be protected. You don't really need to install any more security software. Defender is designed to fully protect your system and your family especially children while they are surfing the net.
If you want to add more security to your system you might like to read the following URL Recommendation Tools For Windows.
Windows 10 Defender Security Settings
Step 1 ) Click on Start -> Settings to start setting up Windows Defender. See image below.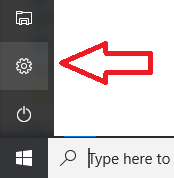 Step 2 ) Click on Windows Defender button. See image below.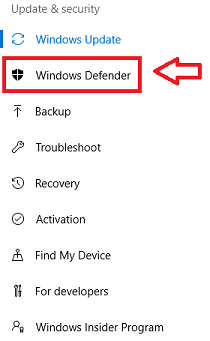 Step 2-a ) Click on the following button Open Windows Defender Security Center to start enabling and configuring the settings. The following image also displays information about Defender version info. This information can help you understand if Defender is up to date.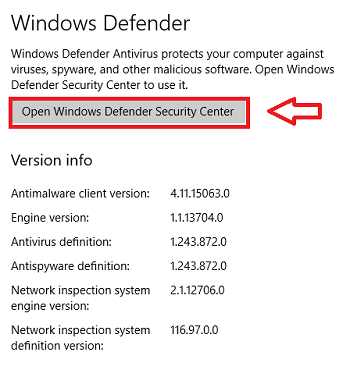 Step 3 ) Once you click on the button above you will see the following window. If Defender is active you will see the following words Your device is being protected.
The following image shows you the Defender Center. From here you can start activating and configuring the following settings.
Virus & thread protection
Device performance and health
Firewall and network protection
App & browser control
Family options
Note: If Defender is not activated, the next step shows you how to activate the security center.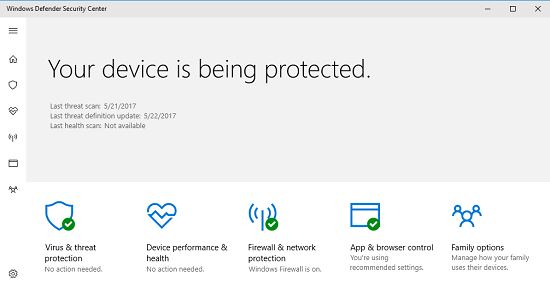 Activate Windows Defender
Step 4 ) To activate Windows Defender click on Settings and then on Virus & threat protection settings link as illustrated in the following image.
The following is a list of options you can enable and configure.
Real-time protection
Cloud-based protection
Automatic sample submission
Exclusions
Notifications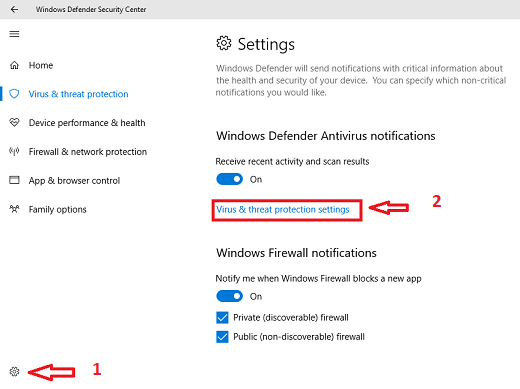 Step 5 ) The following image shows you Defender active in the status bar. Click on Show hidden icons on the bottom right hand corner. You should see a shield with a green tick. The green tick lets you know that your system is protected and no action is required.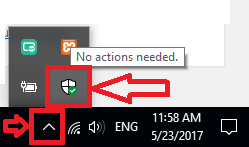 Once you have completed the settings above your system will be protected. This is very important!
I will be updating this tutorial in the future. So keep coming for the latest updates.
If you have any questions please let me know.
Enjoy.
Windows 10 Tutorials List: