WordPress Redirection Plugin Redirects Settings shows you how to set up and manage all redirects in your site by configuring a few settings.
Last Updated: April 3, 2023
Information: Updated the changelog version.

When your site starts growing with many blog posts, pages, internal and external links you will start getting broken links. This is unavoidable but it can be manageable at the same time using a plugin like this one.
This plugin simplifies this process through a few settings and more. Once redirects are set up, your redirect issues will become a thing of the past.
Redirection changelog version 5.3.10
Fix associated redirect setting not saving properly
Note: Try to avoid adding too many redirects in your site. Remember you want your site to be very fast loading up.
What You Need
Redirection Plugin Tutorials
WordPress Redirection Plugin Redirects Settings
Step 1 ) When you install and activate the plugin it will go through a few checks before it is finally install and ready for you to start configuring. The following image shows you the REST API check. You can see that the test passed and the REST API is Good. Once that is done you can click on Finish Setup button to continue. You can learn more about WordPress REST API.
Note: If you do experience a problem then please consult your plugin documentation, or try contacting your host support. This is generally not a problem caused by Redirection.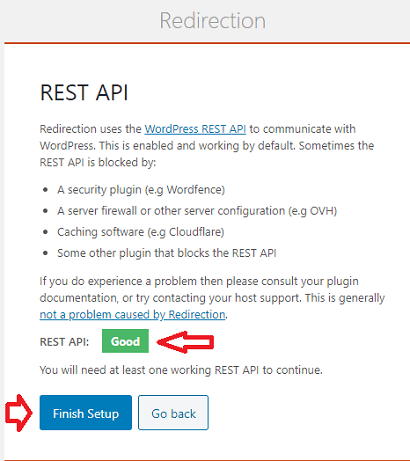 Step 2 ) If everything goes well, you will see an image like the one below. Click on Finished! button to begin configuring the plugin.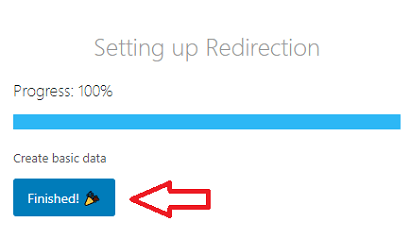 Begin Configuring the Plugin
Step 3 ) Go to Tools -> Redirection to check and manage all the redirects in your site. See the image below.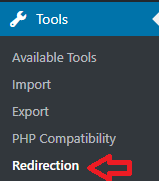 Step 4 ) The following image Redirects shows you all the tabs available in the plugin. The following tabs will help you manage and administrate all your redirects created.
Redirection Menu List
Redirects
Site
Groups
Log
404s
Import/Export
Options
Support

Step 5 ) The following image displays the existing redirects created, how many hits, searching option and more.
Redirect Search Options
Search
Apply bulk action
Filter by groups
Type
URL
Pos
Hits
Last Access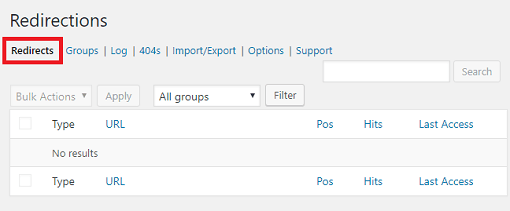 =================================
I hope the above information helps you create and manage your website redirects.
Important: It is very important that you monitor your site on a regular basis for 404 broken links and your redirects. If you don't you could be loosing visitors and money for your business if you are selling products online.
Click on the following URL Options Settings to learn more.
I will be updating this tutorial from time to time. So keep coming back for the latest.
If you have any question please let me know.
Enjoy.