Test WP Files Integrity Using Health Check Plugin Tools post shows you how to run a file integrity test in your site and more using a couple of tools.
Last Updated: May 13, 2019
Latest News: I updated the information.
The following tools are very basic but are very important. They will check to make sure the integrity of your WordPress installations core files are correct and not corrupted. You will also be able to test the e-mail functionality of your site using wp_mail() function.
There are other tools you can use to troubleshoot issues you come across in your site but for most of you running the basic test is more than enough and a starting point. Anything beyond that would require a developer and or someone with plenty of WordPress knowledge.
Health Check Tutorials:
Test WP Files Integrity Using Health Check Plugin Tools
Step 1 ) Go to Tools -> Site Health -> Tools as illustrated in the following image to run a couple of tools.
Health Check Tools
File Integrity
Mail Check
File Integrity
Step 2 ) The following image allows you to click on Check the Files Integrity button to run a check on all core files.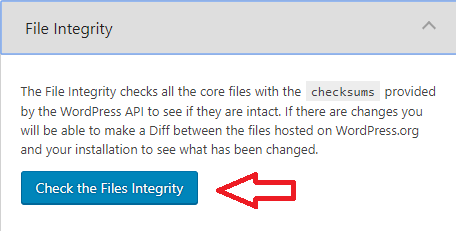 Mail Check
Step 3 ) The following image allows you to test if the mail sending option in your site is working.
Mail Check Options
E-mail
Additional Message
Click on Send test mail button when you are ready to run the test.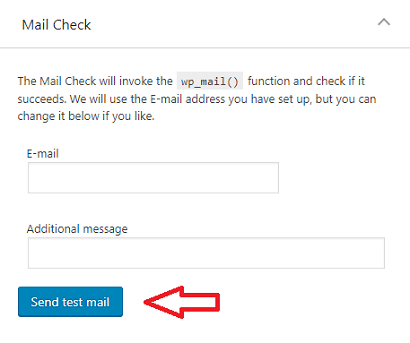 =================================
The few test above can help you make sure the default functionality of your WordPress site is working as intended.
I will update this tutorial from time to time. Make sure you come back for the latest updates.
If you have any questions please let me know.
Enjoy.