Suffusion Theme Templates Single Author post shows you how to control some of the features of a single author in your website.
Last Updated: March 3, 2018
Latest News: I have updated the documentation below.
This settings only applies when an authors' page is viewed on your website. This is not found in the list of templates when you are editing or creating a page. It will display all posts associated with an author.
Suffusion Theme Templates Single Author Settings
Step 1 ) Go to Appearance -> Suffusion Options -> Templates -> Single Author to set up the following option. See image below.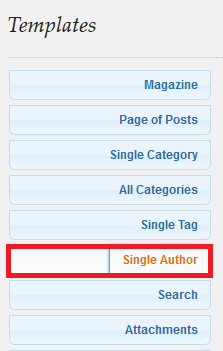 Step 2 ) The following Enable Author Introduction? allows you to select from one of the following options.
Author Information enabled
Author Information not enabled

====================================================
Click on the following URL Templates Tutorials for more typography tutorials.
If you have any questions please let me know. I will be updating this from time to time. So keep coming back for the latest.
Enjoy.
More Suffusion Tutorials: