Suffusion Theme Sidebars Sidebar 2 allows you to control the style for the sidebar 2 widgets which is similar to the sidebar 1 widget.
Last Updated: March 12, 2018
Latest News: I have updated the documentation below.
You will notice that this settings is much smaller and has less to configure than the settings for Sidebar 1. That is because the Sidebar 1 is the most common sidebar used in websites.
The following image shows you what sidebar you will control with these settings.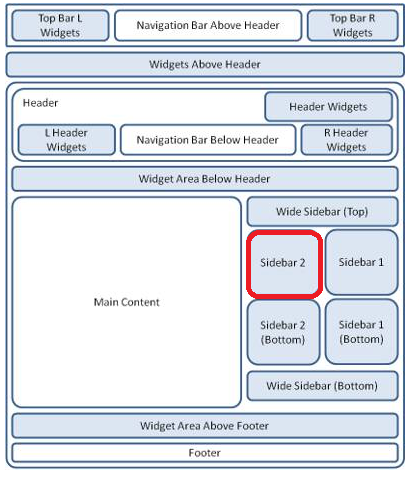 Suffusion Theme Sidebars Sidebar 2 Settings
Step 1 ) Go to Appearance -> Suffusion Options -> Sidebars -> Sidebar 2 to set up the following option. See image below.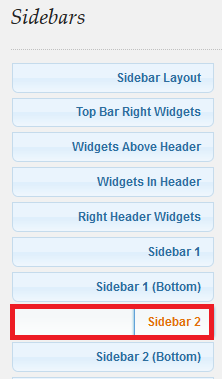 Step 2 ) The following Style of second sidebar allows you to select from the following options.
Show widgets in individual boxes
Flatten the sidebar (no boxes for individual widgets)
Tabbed Sidebar (Needs ALL your widgets in this sidebar to have a title! Some third party widgets don't use the standard WP way of writing widgets. They will not work!)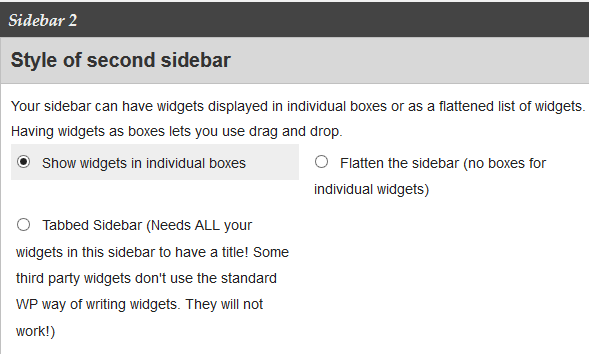 Step 3 ) The following image allows you to select from the following options.
Drag-and-Drop for Second Sidebar
Enable drag-and-drop
Disable drag-and-drop (this will also disable the collapsibility of the widgets)
Expand / Collapse for Second Sidebar Widgets
Enable expand / collapse
Disable expand / collapse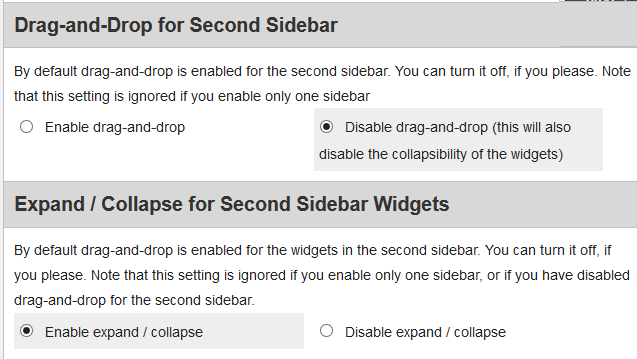 ===========================================
Click on the following URL Sidebars Tutorials for more typography tutorials.
If you have any questions please let me know. I will be updating this from time to time. So keep coming back for the latest.
Enjoy.
More Suffusion Tutorials: