Fast Secure Contact Form Scheduling will show you how to setup the vCita online account to enable scheduling services and more.
Contact forms are important in a site. But sometimes you need to provide more services to your visitors or customers. This plugin allows you to achieve this through vCita to provide a complete service on your site. This will allow you to organise meetings, phone calls and more.
Last Updated: July 31, 2017
Latest News: I have reworded some text.
Fast Secure Contact Form Scheduling Setup
Step 1 ) Go to Settings -> FS Contact Form -> Scheduling tab to set up the following options. See image below.
Schedule Options
Select the contact form where you want to add the vCita service.

Note:

Be sure to select the correct form.
Email:
First Name:
Last Name:
When you install the plugin for the first time you will see the following message. Once you create an account with vCita the following message will disappear.
Note: Your schedule is not connected to your email yet – first name and last name are required.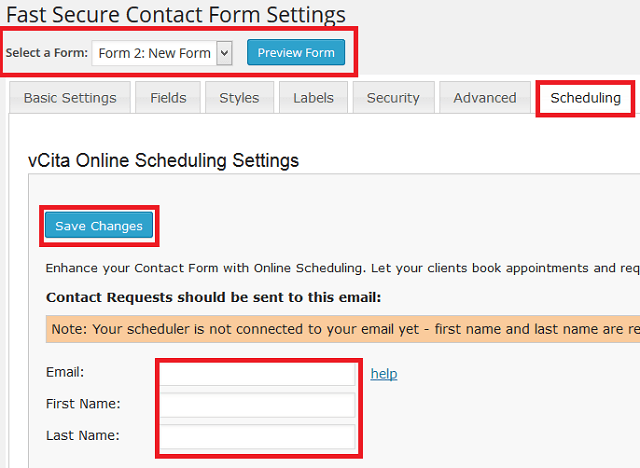 Step 2 ) The following image Scheduling Button Settings allows you to set up the following options.
Add a scheduling button to your form
Change the Button Label:
Button CSS can be edited in the Styles tab.
Click on Save Changes button when you finish.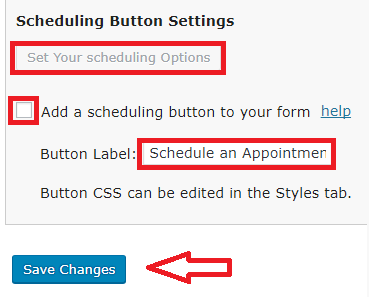 Step 3 ) The following are the price range with vCita services. You can start with the Free account to get to know more about this service.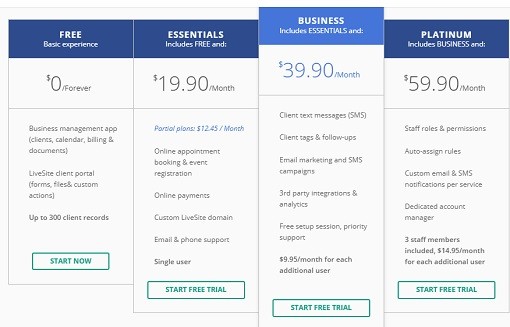 Click on the following link Tools to learn about backing up the form, restore the form and more.
If you have any questions so far please let me know. Leave a comment if you need some more features added or would like to know about a particular point above.
Enjoy.
Fast Secure Contact Form Plugin List: