How To Setup PayPal IPN post shows you how to log into your Business PayPal account and set up your IPN settings to work with your online site store.
Last Updated: November 10, 2019
Latest News: Updated the documentation including the images.
If you are using PayPal on your website as a payment method for your online store, you probably want to allow communication between PayPal and your website. If that is the case, you need to configure your Instant Payment Notification (IPN) settings in your PayPal account. It allows you to get immediate notification and authentication for the PayPal payments you receive in your site.
The following few steps will help you set up this feature in you PayPal account. It is also very important to notice that these steps only work if you have a Business PayPal account. This will not work with a standard PayPal account.
Note: The old classic IPN setup style does not work any more. PayPal have change many old settings.
How To Setup PayPal IPN
Step 1 ) Log into your Business PayPal Account and click on the cog wheel. Then click on Account settings from the drop down menu as illustrated in the image below.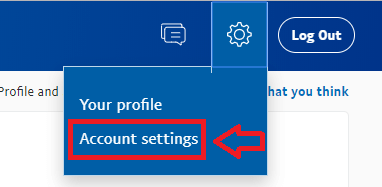 Step 2 ) Look for the Business Profile header as illustrated in the image below, then click on Notifications.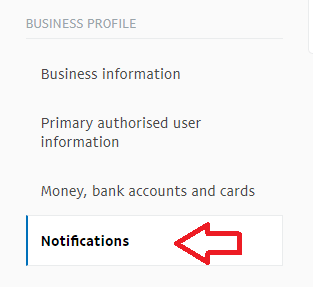 Step 3 ) Click on Update link as illustrated in the image below.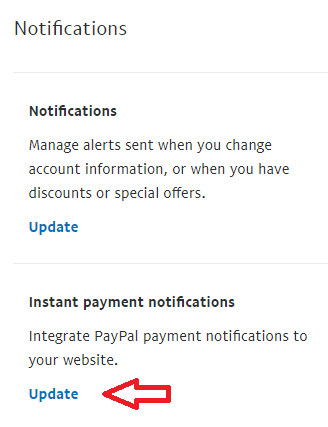 Step 4 ) The following image Instant Payment Notification (IPN) allow you to set up the following options.
Instant Payment Notification
Click on Edit Settings button to start adding your website URL.
Click on Turn Off IPN if you wish to turn off this feature from your PayPal Business account.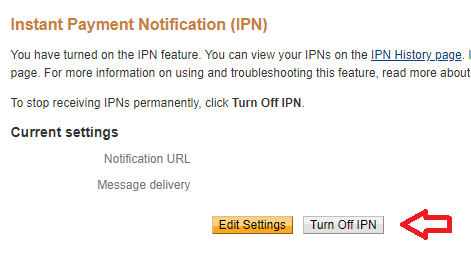 That is how simple it is to set up your PayPal IPN.
I will be updating this tutorial from time to time so keep coming back for the latest. If you have any questions please let me know.
Enjoy.
More PayPal Tutorials