WP Super Cache Easy Settings shows you how to enable and clear your cache settings and use other plugins and links to help improve your sites speed.
Last Updated: February 2, 2022
Latest News: I updated the information.
The following tutorial talks about enabling the plugin under the Easy tab. You can even run a test to see if the plugin is functioning correctly in your site. I recommend that you run this test before you configure the advance options and more in the plugin.
What You Need:
WP Super Cache Easy Settings
Warning Message
The following image illustrates a warning message about the plugin. Please read this message carefully before taking action. Once you have read the message you can click on Dismiss or Logout links.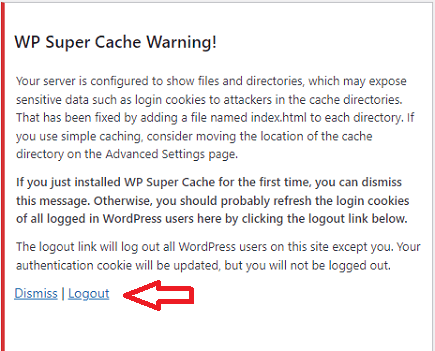 Step 1 ) Go to Settings -> WP Super Cache to start setting the plugins. See image below.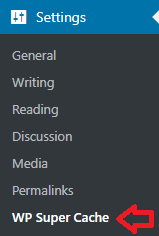 Step 2 ) The following image displays all the different tabs available for you to manage and setup in WP Super Cache plugin.
Admin Tabs
Easy
Advanced
CDN
Contents
Preload
Plugins
Debug

Easy Tab Settings
Step 3 ) The following image Easy tab admin settings allows you to carry out the following actions.
Easy Caching
Caching On (Recommended)
Caching Off
Click on Update Status button.
Delete Cached Pages
Click on Delete Cache button to delete all cached pages currently created in the plugin.
Compute the cache size
Step 3-a ) Once you enable easy cache in your site, you need to run a test by clicking on Test Cache button. The following image displays the results of a test run performed in a site. The test results are OK. This tells you that it is okay to go ahead and configure the plugin.
Note: This is very important to carry out once you enable the plugin. This will let you know if there are issues or not. Make sure you read the note about cloudflare and other front-end proxy service.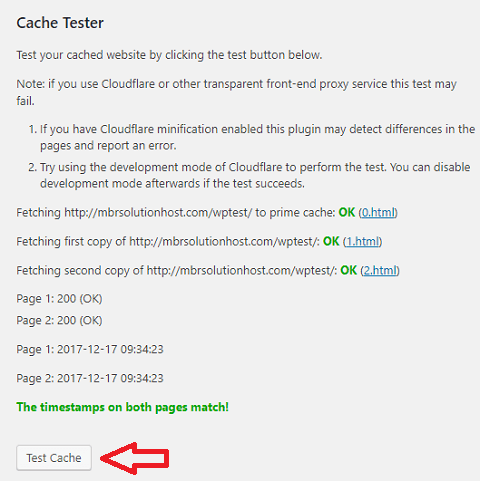 Step 4 ) The following image allows you to select more options to speed up your site. You can also cache the images in your site using a CDN service.
More Site Speed Tools
Need Help?
Use the Debug tab for diagnostics.
Check out the support forum and FAQ.
Visit the plugin home page.
Try out the development version for the latest fixes (changelog).
You can also rate the plugin via the following link rate us.
Recommended Links and Plugins
Step 5 ) The following image Recommended Links and Plugins provides information about other plugins and services that can also help you improve your sites speed.
Recommended Links and Plugins
I will be updating this tutorial from time to time so keep coming back for the latest. If you have any questions please let me know.
Enjoy.
WP Super Cache Tutorials List: