WP Affiliate Platform User Settings tutorial shows you how to setup and manage wp users on your site.
The following documentation talks about the optional settings that can be handy if you use WordPress users on your site. For example, you can choose to automatically create affiliate accounts when a WordPress user gets created on your site
Important Links:
What You Need:
 WP Affiliate Platform (

Note:

 This is an affiliated link = I get a small commission if you make a purchase.)
WP Affiliate Platform User Settings
Step 1 ) Go to WP Affiliate -> Settings -> WP User Settings tab as illustrated in the image below to set up the following options.
WP User Integration Settings
Automatically Create Affiliate Account
Automatically Log into Affiliate Account
Automatically Log out
Click on Update options button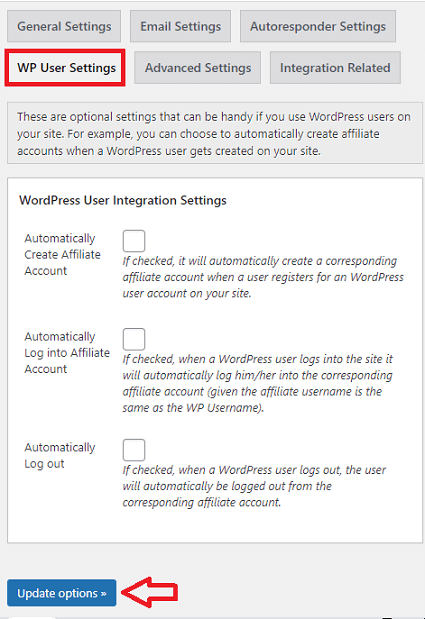 ==================================
I will be updating this post from time to time. So keep coming back for more.
If you have any questions please let me know.
Enjoy.
WP Affiliate Platform Tutorials: