Suffusion Theme Template Sitemap shows you how to setup an internal sitemap for your site. This is similar to sitemap.xml.
Last Updated: November 28, 2023
Latest News: I have updated the documentation below.
An internal sitemap which is similar to a sitemap.xml link used for search engines, is important. It allows your visitors to quickly find what they are looking for plus it creates an internal linking structure.
Setting up a sitemap makes Google and all other search engines happy. It is also great for SEO.
Suffusion Theme Template Sitemap Settings
Step 1 ) Go to Appearance -> Suffusion Options -> Templates -> Sitemap to set up the following option. See image below.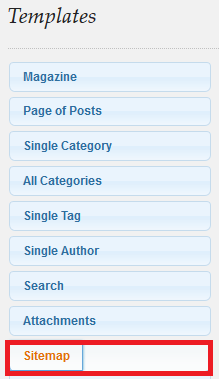 Step 2 ) The following image Contents of Sitemap allows you to select one, two or as many fields that you want to appear in your sitemap page. You can check each box individually or click on Select All or Select None button.
Contents of Sitemap Options
Pages
Categories
Authors
Yearly Archives
Monthly Archives
Weekly Archives
Daily Archives
Tags
Blog Posts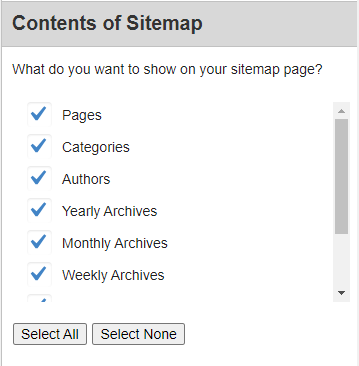 Step 3 ) The following fields Label allows you to select a Label name per field. When you first view this template you will notice that each field has a default name already assigned. You can change this name if you want.
Label Options
Label for Pages
Label for Categories
Label for Authors
Label for Yearly Archives
Label for Monthly Archives
Label for Weekly Archives
Label for Daily Archives
Label for Tags
Label for Blog Posts
Sequence of Sitemap Contents
Step 4 ) The following image Sequence of Sitemap Contents allows you to set up the order for each field from the following buttons. Simply drag and drop the button by moving the button up or down to change the order.
Pages
Categories
Authors
Yearly Archives
Monthly Archives
Weekly Archives
Daily Archives
Tags
Blog Posts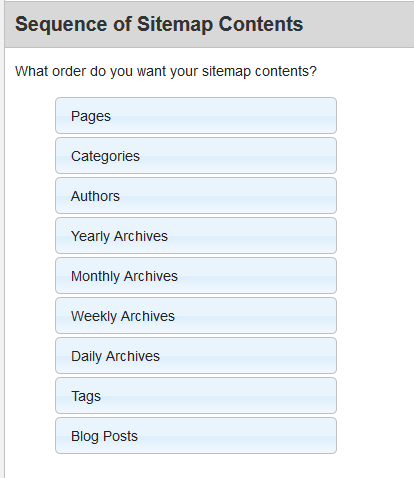 Step 5 ) Once you have completed the steps above, create a new page. Give this page a name that makes sense to you. For example: Local sitemap. Don't add any content to the page. Simply select Sitemap under Template as illustrated in the following image.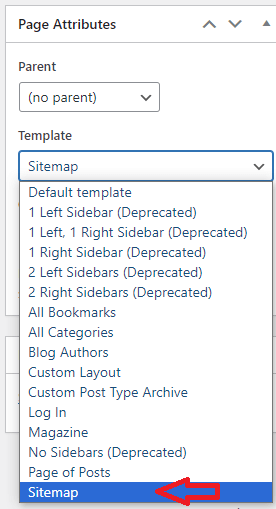 Step 6 ) The following image illustrates an example of the sitemap page viewed from the frontend based on the selected options above.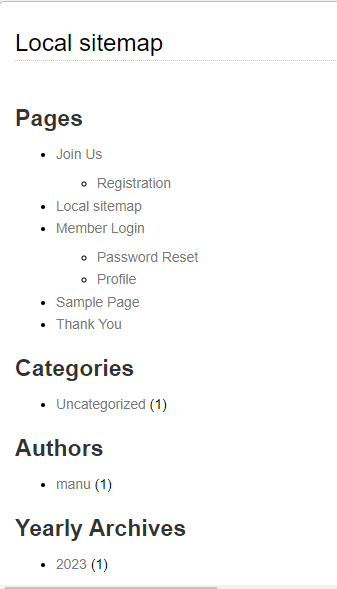 ==============================
Click on the following URL Templates Tutorials for more typography tutorials.
If you have any questions please let me know. I will be updating this from time to time. So keep coming back for the latest.
Enjoy.
More Suffusion Tutorials: