The following Suffusion Theme Sidebars Sidebar 1 Bottom allows you to control the style for the bottom sidebar 1 which is below sidebar 1.
Last Updated: March 12, 2018
Latest News: I have updated the documentation below.
Suffusion Sidebar 1 Bottom is similar to the previous post. It allows you to control the Widgets displayed in your right hand or left hand sidebar area of your site but below Sidebar 1.
The following is some of the data you might want to display in this area of your site.
Website Sidebar Options
Menus
Pages
Posts
Comments
Images
Advertisements
and more
The following image shows you what sidebar you will control with these settings.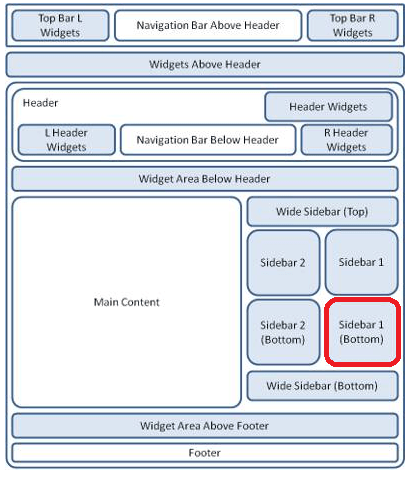 Suffusion Theme Sidebars Sidebar 1 Bottom Settings
Step 1 ) Go to Appearance -> Suffusion Options -> Sidebars -> Sidebar 1 (Bottom) to set up the following option. See image below.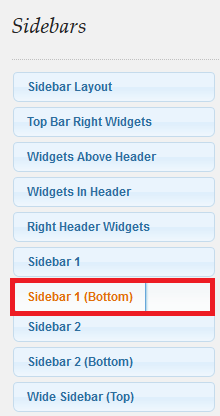 Step 2 ) The following Style of lower first sidebar allows you to select from the following options.
Show widgets in individual boxes
Flatten the sidebar (no boxes for individual widgets)
Tabbed Sidebar (Needs ALL your widgets in this sidebar to have a title! Some third party widgets don't use the standard WP way of writing widgets. They will not work!)
======================================
Click on the following URL Sidebars Tutorials for more typography tutorials.
If you have any questions please let me know. I will be updating this from time to time. So keep coming back for the latest.
Enjoy.
More Suffusion Tutorials: