The following Suffusion Theme Post Background tutorial shows you how to format the post background color and style for your website blog.
Last Updated: March 1, 2018
Latest News: I have updated the documentation below.
Suffusion provides the option for you to format your blog post background. There are many times that you might want to change the background for your post. This is where you will make those changes.
Suffusion Theme Post Background
Step 1 ) Go to Appearance -> Suffusion Options -> Skinning -> Post Background menu to set up the date format and display for your website blog post background. See image below.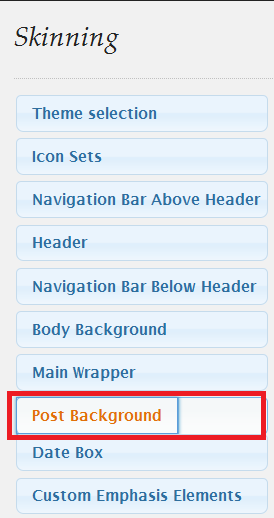 Step 2 ) The following image Post Background allows you to select from the following options.
Default or custom?
Theme Styles
Custom Styles
Post Background
Background Color
Image URL
Custom
Image Position
Image Repeat
Layer Transparency (not for IE)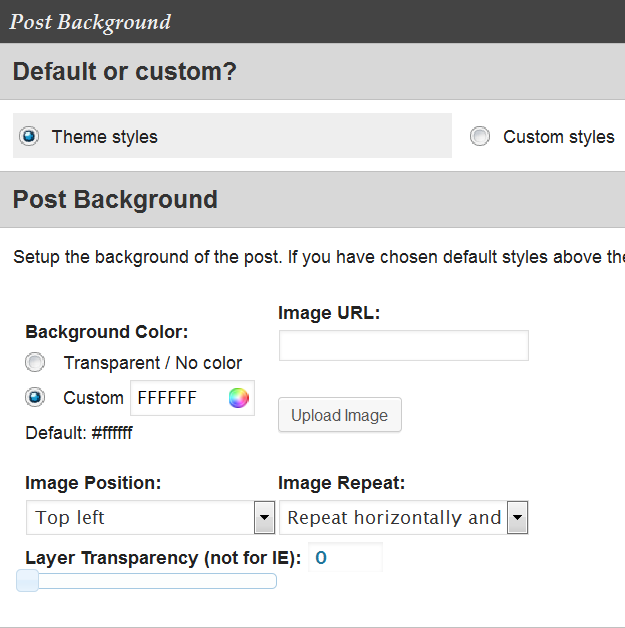 That is how simple it is to format your blog post background colors.
Click on the following URL Skinning Tutorials for more skinning tutorials.
If you have any questions please let me know. I will be updating this from time to time. So keep coming back for the latest.
Enjoy.
More Suffusion Tutorials: