Facebook Private Hidden Messages talks about sending messages privately. Important to check other just in case you have a message.
Last Updated: October 30, 2016
Latest News: I have removed the menu structure.
I short while ago someone I knew from another website sent me a private message. I did not have this person in my list of friends. So naturally you would never know that you have received a message privately from someone you don't have in your list of friends.
What you have to do is check your Facebook Message's "Other" Folder.
Facebook Private Hidden Messages Steps:
Step 1 ) In the following image click on Messages.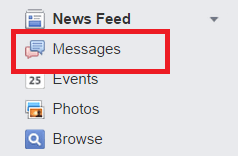 Step 2 ) In the following image click on Other.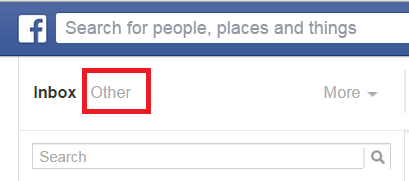 Step 3 ) In the following image under Other you might see all your private messages sent. You might even have some very old ones.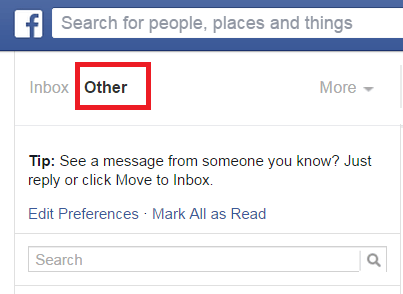 Step 4 ) In the following image under More you will see a drop-down menu which allows you to select from one of the following options.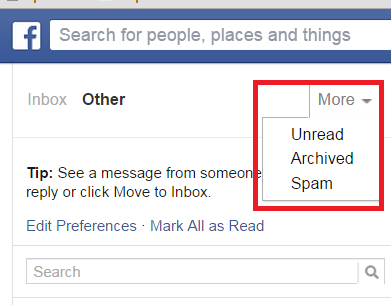 I hope this little tutorial helps you.
Click on the following URL Facebook Security Settings to learn more.
If you have any questions please let me know.
Enjoy.
More Facebook Tutorials: