MailChimp Two Factor Security Google Authenticator shows you how to set up two factor security for MailChimp with Google Authenticator.
Last Updated: September 3, 2018
Latest News: I have added more information below.
This is becoming an important part of security nowadays on the Internet. Two factor security is very important and it is easy to set up with the right tools.
What you need:
A Mailchimp account = (

Note:

This is an affiliated link, I get email credits when you sign up for a paid service.)
Install an app in your Smartphone, Android, iPhone or mobile device.
MailChimp Two Factor Security Google Authenticator Steps
Step 1 ) Log into your MailChimp account created above under What you need. See image below.

Step 2 ) Enter your Username and Password and click on Log In. See image below.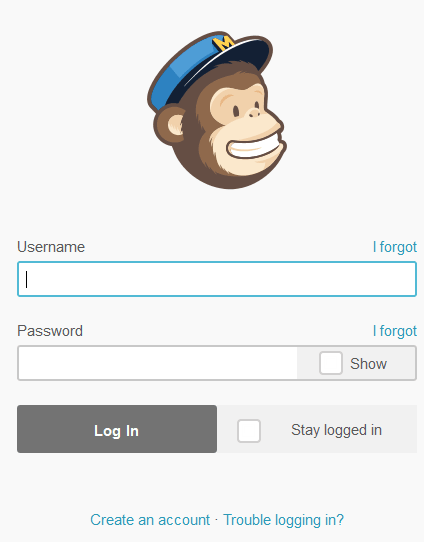 Step 3 ) Click on Account found on the top right hand side. Next to your login name click on the down arrow. See image below.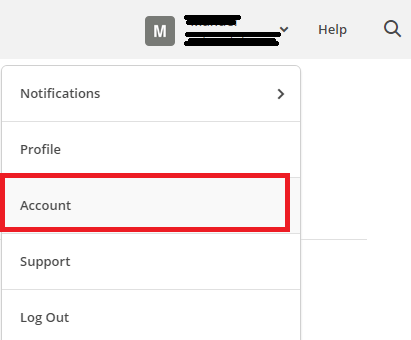 Step 4 ) Go to Account settings -> Account security. See image below.
Step 5 ) Click on Configure Google Authenticator button. See image below.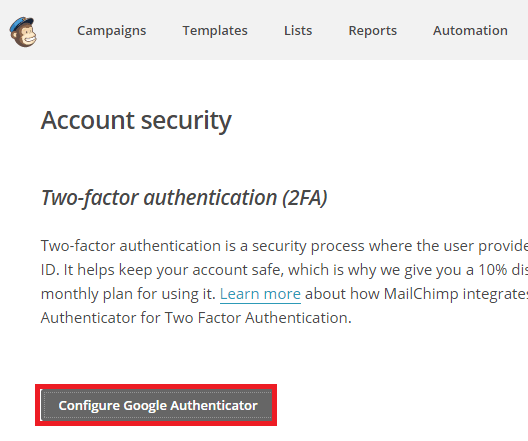 Step 6 ) Use your mobile smartphone scanner and carry out a scan. Once your scanner has scanned the code correctly you will receive a Passcode. Enter the Passcode in the following field Google Authenticator Passcode. Make sure you click on Submit button or else your setup will not be completed.
Information: Make a note of the recover code, I have added xxxxxxxx to hide the code.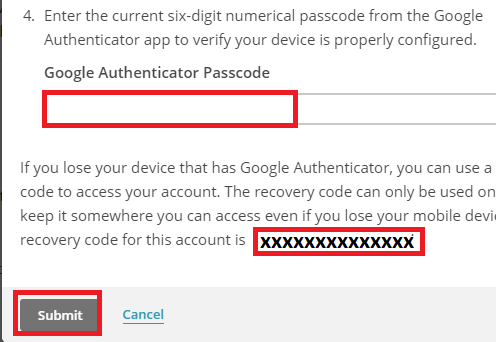 Step 7 ) Once you have activated your Google Authenticator security, log out and test your login again. If everything is working correctly MailChimp will ask you for your Google Authenticator Passcode. See image below.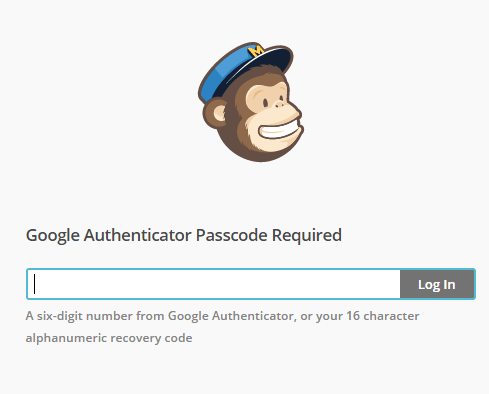 Important: Adding A Google Authenticator app to your smartphone or mobile device allows you to get the passcode. 
Note: If you format or reset your mobile phone you will loose your settings. You will have to start all over again the instructions above.
That is all you need to do to secure your MailChimp account using Google Authenticator Passcode.
I will be updating this tutorial from time to time. Make sure you come back for the latest updates.
If you have any questions please let me know.
Enjoy