Fast Secure Contact Form Scheduling will show you how to setup the vCita online account to enable scheduling services and more.
Last Updated: February 26, 2017
Latest News: I have reworded some text.
Fast Secure Contact Form Scheduling Setup
Step 1 ) Go to Settings -> FS Contact Form -> Scheduling tab to set up the following options.
This will allow you to organise meetings, phone calls etc. It is very versatile and depending on your website and your business this is something that you might want to consider.  See images below.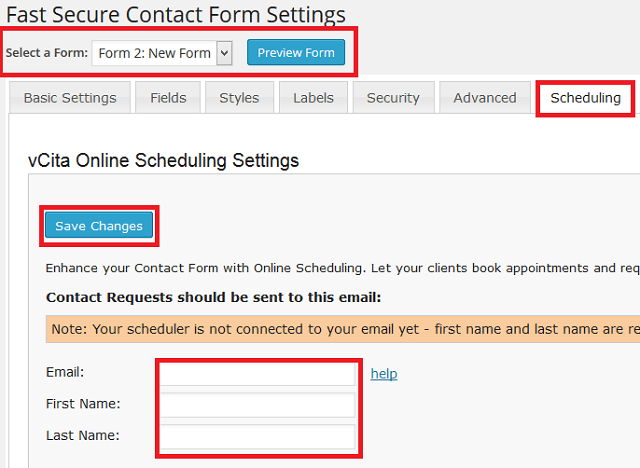 Step 2 ) The following image Scheduling allows you to set up the following options.
Add a scheduling button to your form
Change the Button Label:
Show call for action below the button
Step 3 ) The following are the price range with vCita services. You can start with the Free account to get to know more about this service.
Click on the following link Tools to learn about backing up the form, restore the form and more.
If you have any questions so far please let me know. Leave a comment if you need some more features added or would like to know about a particular point above.
Enjoy.
Go Back To WordPress Fast Secure Contact Form Plugin List: