Last Updated: November 15, 2013
Latest News: Amended step 6 and added Export instead of Save thanks to Bruce for pointing this out.
News: Gimp has released version 2.8.8. You should install the latest version of Gimp. Please read the following, changes made to Gimp. 

This tutorial was created using Gimp version 2.6.11
Important: Only file formats that support transparency include GIF, PNG and TIFF, through either a transparent color or an alpha channel. Please read more about it on Wikipedia Transparency.
Gimp tutorial will show you how to change an image background to transparent background. I am going to use an image of a rose with a black background colour.
1 ) Open your image and select the area you want to make transparent, in this instance we are going to select the black background. Use shift-click to add more regions/colors.
Tip: Use zoom in to see finer details of exactly what you're selecting.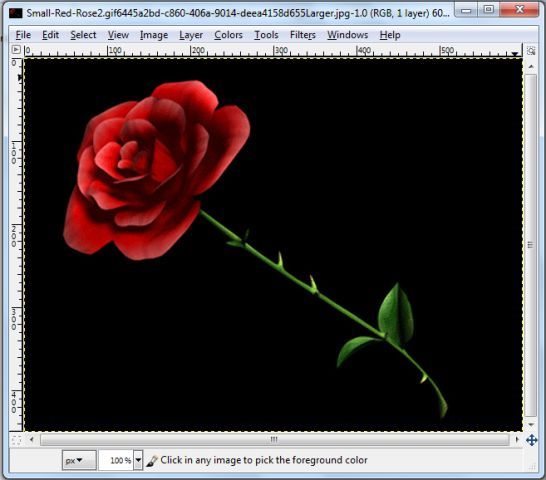 2 ) I am going to use the Fuzzy Tool. See images below.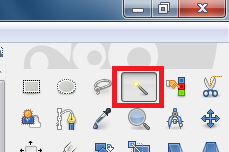 You can see a white line around the red rose. This tells you that the black background has been selected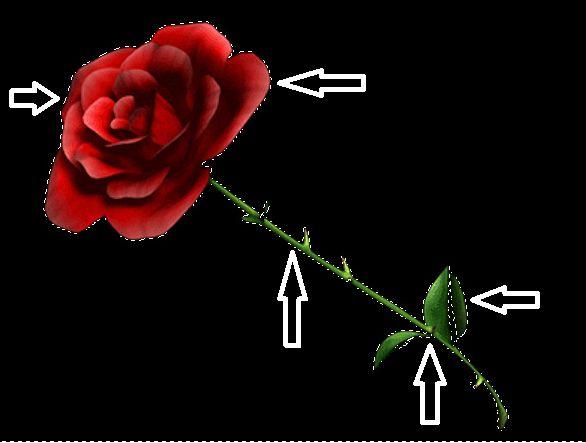 3 ) In the Layer window (the one showing your image), select Layer – Transparency – Add Alpha Channel.  If this is blanked out then it's already done.  This makes sure your image can store transparency data.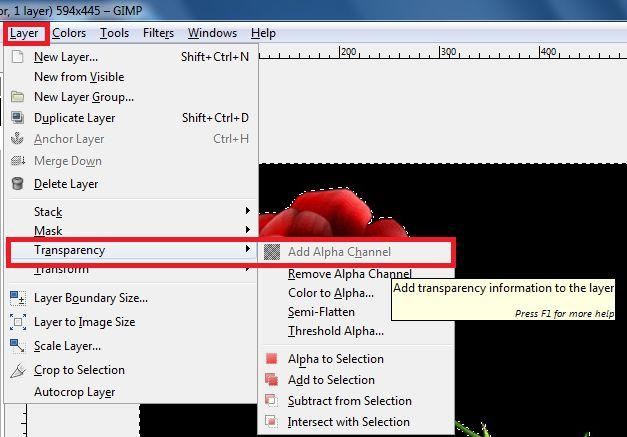 4 ) Select Edit – Clear.  This makes the selection transparent. See image below.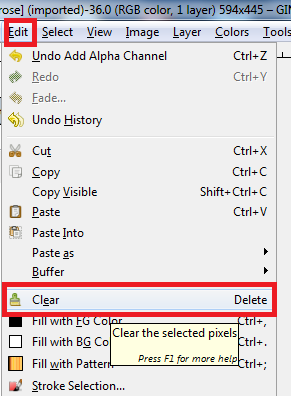 5 ) Export the file. I will export the file as a png format. This is one of the most widely use formats for the internet. See images below.
Note: Make sure you don't select Save background colour because it can cause some issues. 
Note: When you save the image as a PNG file, be sure to select the 'Save colour values from transparent pixels' option in the Save as PNG dialog box.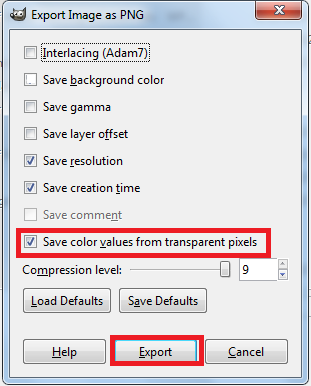 This is the end result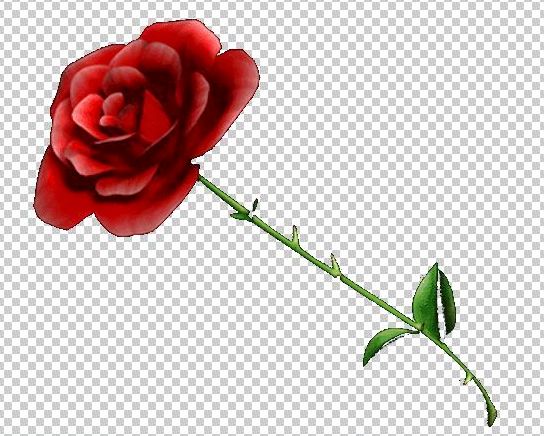 And that's it. As you can see it is very simple.
I have added 2 flash videos 1 is a slideshow tutorial using wink and the other is a youtube video.
Transparent background using Gimp using wink and for those with slow connections.
or you can watch my youtube video below.
Let me know what you think and if you feel that I can improve this tutorial. Any feed back would be appreciated.
Good luck

You might also be interested on: